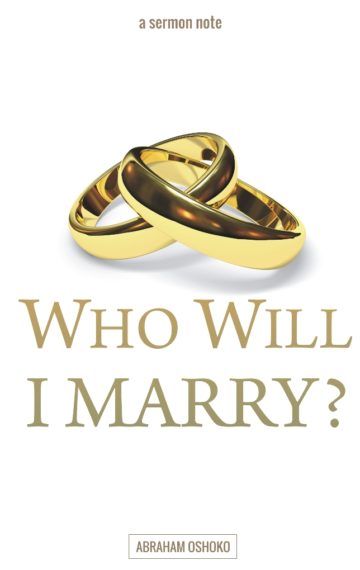 Who Will I Marry?
Free
Publisher:

Reformation Platform Ministry

Editor:

RFP Media Department

Edition:

First

Available in:

PDF

ISBN:

None

Published:

December 1, 2017
CLICK TO DOWNLOAD
The perfect will of God is a grown man and a mature woman coming together in marriage, not a boy or a girl. The difference between man and boy or woman and girl is maturity. The definition of maturity is 'Becoming like Jesus'. How do you accurately identify God's choice of a marriage partner?