Reformation Platform Discipleship Institute is a training for church members, new covenants, church leaders, believers, everyone and anyone who is hungry, thirsty, and desirous to know the LORD and grow in their relationship with Him.
The training, which holds again this year, from August 21st – September 2nd, will feature the follow the courses:
How to study your Bible.
Four enemies of godliness.
Benefits of Redemption.
Maintaining a consistent devotional life.
Discipleship.
Process of salvation.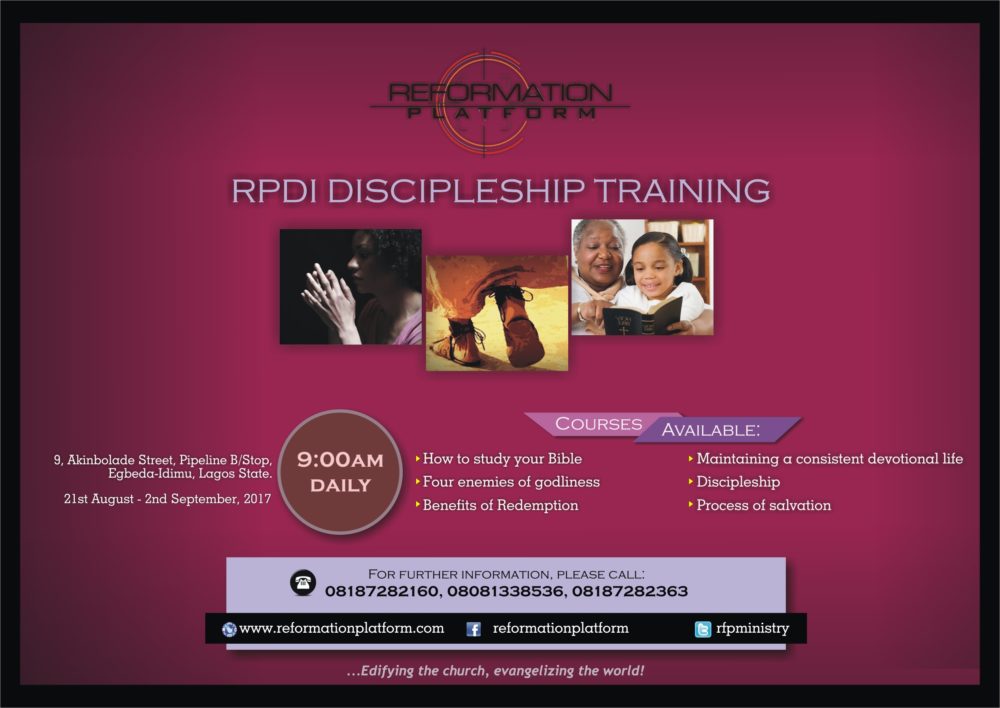 Please fill the form below to register for the meeting. You will be notified of meeting updates before and will be followed up with other spiritual growth helps after the meeting has ended.
Personal/Spiritual Information