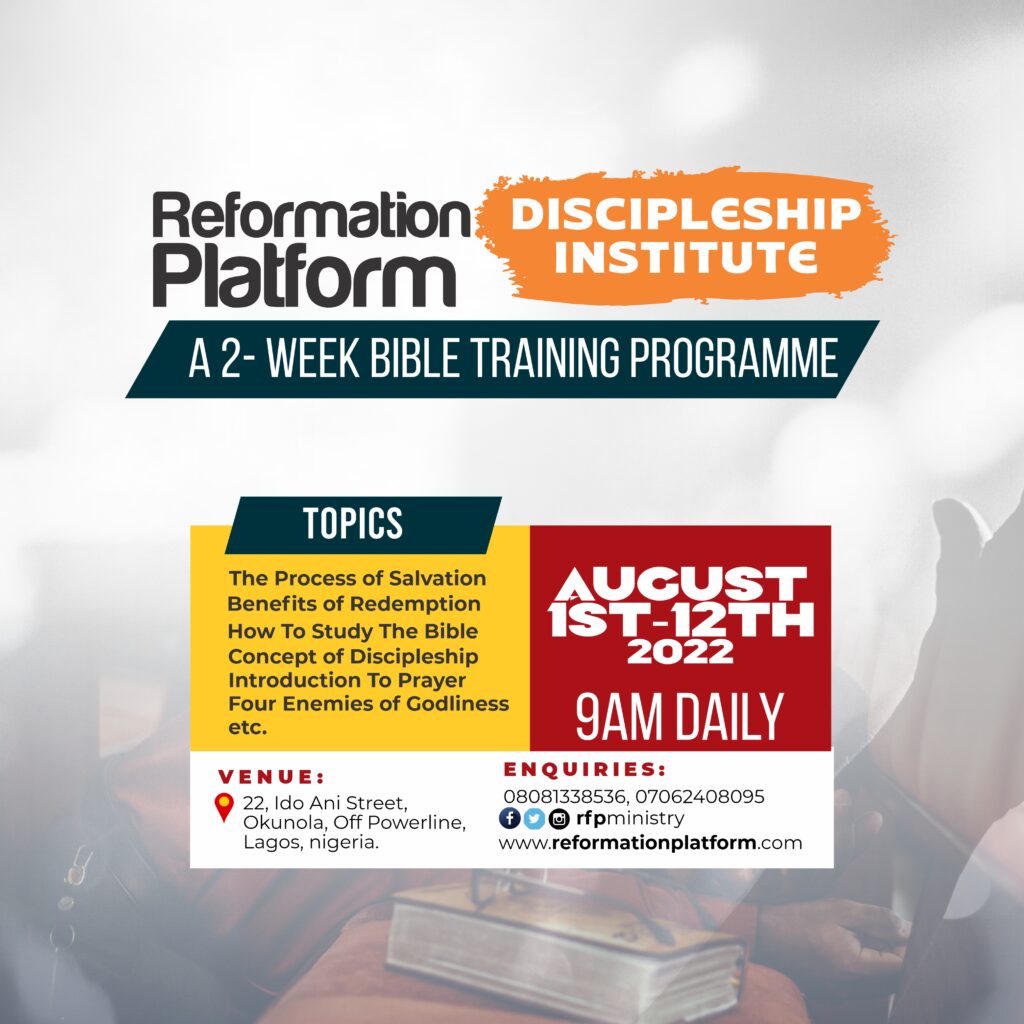 Reformation Platform Discipleship Insititute
Reformation Platform Discipleship Institute (RPDI) is a training institute for disciples to understand biblical doctrines they must know for their spiritual and ministerial growth. The institute is designed with curriculum to help intending students of the school not only grow in their bible knowledge, but also excel in their followership of Jesus Christ. This is a school and as such, is treated as one.   Early registration is important. Also registrants will be interviewed and only qualified registrants will be admitted into the school. 
FILL THE FORM BELOW TO REGISTER
Frequently Asked
Questions
Have questions or need prayers?
God loves you and cares about you
We would like to hear from you. Should you have questions, comments, or want us to pray with or for you, please click the button below.